Holidays in Cigoli, the medieval village of the white truffle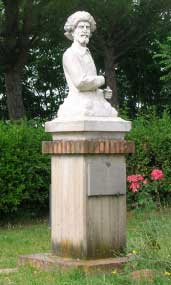 Cigoli today is a small medieval village situated on a hill a little more than a couple of miles from San Miniato, dominating the Arno Valley and Valdegola. The lines of defense of the castle are still visible today. Just as San Miniato, Cigoli also saw one of its illustrious fellow men. The most famous is certainly the painter and architect Ludovico Cardi who signed all his works under the pseudonym "the Cigoli.
Worked for the Medici and the Popes and his works are, in addition to the Museum of San Miniato and the churches of the territory, in major museums roomani, Florentine and European. At the Uffizi gallery in Florence, for example, retained his Ecce Homo.
More important for families Cigoli were certainly Sonnino of which is still at the villa Castelvecchio and the Sforza. Francesco Sforza was born around Cigoli was leader and lord of Milan. Cigoli draws its origins from the Roman military settlement Castrum de Caulis and already have your news from Mille. At the beginning of the fourteenth century for its strategic importance, the fortified town was contested between the Florentines and Pisa, first conquered by Uguccione Faggiola then the lord of Pisa, finally came in 1370, joining together in San Miniato, Florence domain .
History, culture and traditions of Cigoli
Subsequently, a free municipality, it was until 1774 when it was held in one of San Miniato. The most important architectural monument existing Cigoli is the ancient parish church of San Giovanni Battista. The history of the shrine follows on from the humiliation of monks from the Benedictine rule of Ognissanti in Florence who are setting up a Cigoli in 1335, building a monastery and a church dedicated to Santa Maria at the highest point of the hill where there was already a oratory dedicated to St. Michael.
The church became a parish in 1579 when they were transferred to the baptismal font and the title of the church of SS. John the Baptist and Saturnino now abandoned and located a few kilometers away. Many are the fourteenth-century frescoes that adorn the church where a wooden icon valuable in relief, dating from around 1300, depicting the Madonna enthroned with the child. As a result of a miracle attributed to that image, the shrine is known as the Mother of Children and veneration towards the icon is very alive.
During the Second World War became an important Cigoli aggregation with anti-fascist leader Giuseppe Gori. Cigoli today still lives by its history, and places of proactive initiatives that are still alive, the parish and the circle Arci. Here belong also some cultural and sports associations including the Association G. Gori that together with the "Events Cigolesi organizes the festival Marzuolo truffle, one of the events that attract many tourists every year and culinary enthusiasts from all over Italy.