Accommodation Coltano
Coltan, a short walk from the center of Pisa, the most important radio center of Europe.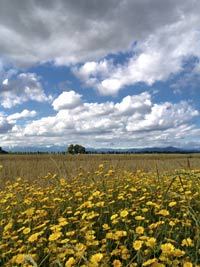 Coltan is a small fraction of Pisa, known worldwide for hosting the first four decades of the twentieth century the center of Europe's most important radio communications trans, radio station, built by Guglielmo Marconi was able to communicate with Africa and Canada to continue broadcasting.
The tranquility and natural beauty of this small town make your holiday special if you're looking of culture, countryside or sea . In fact, Colt is 2 steps away from Pisa and is less than 15 minutes from the beautiful beaches and Calambrone Tirrenia In 20 minutes you reach the cliff south of Livorno , Viareggio and Versilia . For the tourist who loves nature, caught many opportunities for walks in the forests of the Tuscan countryside, hiking and biking in full respect of nature.
The small village is located south of Pisa, characterized by a wide area of fields and included in a garden near the park of San Rossore . Coltan is also notorious for hosting during the Second World War, one of the toughest camps allies in Italy where they were locked up the American poet Ezra Pound, actors Walter Chiari, Raimondo Vianello Enrico Maria Salerno, the Olympic Giuseppe Dordoni journalist Enrico Ameri, director Luciano Salce, Mirko Tremaglia Congressman and Senator Joseph Turini.
The whole area was once Coltano's hunting Doctors, now in its territory is home to the beautiful Villa Medici Coltano house and Marconi, once the seat of the station radioofonica IY5PIS, where in 2001 he celebrated the International Marconi Day Italian.
The Center Radio Coltano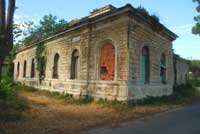 The Center was founded by radio Coltano Guglielmo Marconi, the Nobel Prize for Physics in 1909. It was in fact Marconi transmitted the first radio signal in 1903 with a spark transmitter. The area of ​​Coltano it is well suited to radio because it is located in a swampy area, perfectly suited for long-haul transmissions because of the minimal loss of signal.
The Centre was inaugurated officially by radio Vittorio Emanuele II 19 November 1911 with a program in Nova Scotia. The Center was specially designed to communicate daily with Africa and Canada. The heart of the old Marconi was the house where they were kept inside all the control panels and control the 16 antennas, antennas designed by the same Guglielmo Marconi, which reached 75 meters in height.
Now the Centre Radio Coltano is in disuse and been abandoned, and is a pity that the Centre that the English books defined as the biggest city in Europe is in a decaying state. Were initiated several recovery plans of the structure, but perhaps this is the year that maybe there will be some turning points in this direction.