Cure in Pisa
If you need care, treatments, plastic surgery, ordodonzisti, or other medicines, visit this section of our site you will find professionals, companies, company to help you fully recover your health.
Not only doctors and treatment centers, as well as pharmaceutical companies.
Prof. Stefano Bombardieri, rheumatologist
From 01/01/2015 visit by appointment at the Nursing Home St. Flushing Avenue Cascine 152 / f, 56122 Pisa. Phone: 050 586425 or 050 586111. E-mail: stefano.bombardieri@gmail.com
E 'has been Director of the Postgraduate School of Allergy and Clinical Immunology, which that of Rheumatology.
It 'the author of over 500 papers in international journals, focusing in particular the study of systemic autoimmune diseases. In this context, coordinated and participated in several international study groups aimed at classification, activity, diagnosis and evolution of diseases such as lupus erythematosus, Sjogren's syndrome, systemic sclerosis and rheumatoid arthritis.
http://www.bombardierireumatologia.it/
Dental implants in Pisa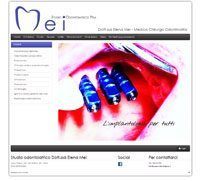 The Dental Practice of Dr. Elena Mei is located in Pisa.
It consists of a waiting room, three clinics, a sterilization room, a study, in addition to local service. Nell'ambulatorio 1 is carried out largely to conservative, endodontics and implants.
Surgery 2 is dedicated to the care of children, for the treatment of pediatric dentistry and orthodontics. 3 The surgery is mainly dedicated to the care of implant dentistry and oral surgery and is equipped with radiology equipment. All equipment and materials used meet the specifications required by current rules.
The waiting room is equipped with free wi-fi, available to patients. The rooms are air conditioned.
Visit Dental implants Pisa
Psychologists in Pisa - Dr. Simona Colombi, an expert in hypnosis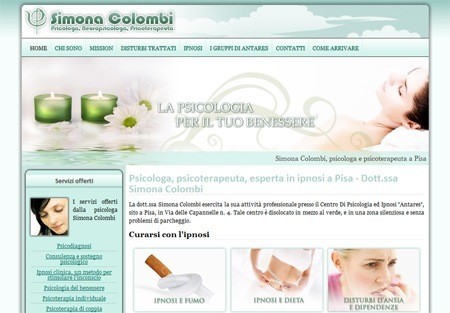 Dr. Simona Colombi is a psychologist expert in hypnosis in Pisa . The main objective of the psychologist Simona Colombi is to make it possible for anyone who wishes to play a psychological journey, of any nature.
Treated disorders: anxiety disorders , paranoid disorder, paranoia, somatization disorders, eating disorders, mood disorders, disorders related to the abuse of the Internet.
Dr. Simona Colombi
Via delle Capannelle, 4
56100 PISA (PI) - Italy
Tel. 3287508349
www.simonacolombi.it
Physiotherapy in Pisa - Rehabilitation centers and physiotherapy
Outpatient Physiotherapy Caruso - Diagnostics and specialist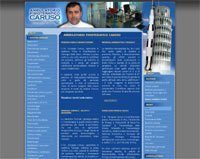 The Caruso is a Physiotherapy Clinic directed by Dott. Giuseppe Caruso (a surgeon specializing in Physical Medicine Rehabilitation Medicine and Surgery of the Hand), dedicated to the physical medicine and rehabilitation of patients with loss or functional impairment of the musculoskeletal system.
In modern property has electromedical therapy classical physics alongside other new generation. The clinic also specializes in aerospace medicine , spa medicine . Definitely one of the best physical therapy centers in the province of Pisa.
Outpatient Physiotherapy Caruso
Via Carducci, 64 (entrance C)
56010 - La Fontina - Pisa (PI)
Tel. 39 050-878035
Fax 39 050-8754391
www.carusofisioterapia.it
Dott. Daniele Gandini - Specialist Plastic Reconstructive Surgery, Cosmetic Surgery - Pisa
Dr. Daniele Gandini Medical Director is the First Level in the Division of Plastic Surgery Hospital of Cisanello Hospital Pisana with a personal series, to date, more than 5,000 surgeries.

It is part of the medical committee of 'Organization "Interplast Italy" and has participated, from 1995 to 2006 to 10 humanitarian surgical missions, 7 in Zambia, Central Africa and three in Tibet (China).

In the Division of Plastic Surgery of Pisa is responsible dell'Ambulatorio multidisciplinary Melanoma is the referent of Plastic Surgery of Obesity Regional Reference Centre for the treatment of Obesity endocrinology University.

He has a teaching position at the School of Specialization in Plastic and Reconstructive Surgery of the 'University of Siena.

And 'one of the founders of "Association Against Melanoma," a ONLUS to promote research, education and prevention on malignant melanoma.

E 'ordinary member of the Italian Society of Plastic Reconstructive and Aesthetic Surgery (SICPRE). And 'member of the Rotary Club of Pisa.

And 'member of the' IMI (Italian Melanoma Intergroup).

Dr. Francesco Pedetta -Medical surgeon, specialist in orthodontics, Clinical Professor of Pennsylvania - Pisa
He graduated in medicine and surgery, specializing in Dentistry in Italy, today also takes the Cors of Orthodontics .
In 1991 he joined the prestigious School of Specialization in Orthodontics at the University of Pennsylvania (Philadelphia) which follows after 3 years the "Certificate of Orthodontics."
Back in Italy, begins the practice limited to Orthodontics and, in parallel, the university teaching at Pennsylvania University where he still "Clinical Professor".
In 1996 he joined as Professor ac at the University of Perugia.
His private practice, started in 1993 as a consultant to numerous dental practice in Italy, allowed him to treat thousands of cases and to gain a very wide.
In 2001 he opened his own studio in the city of Pisa, but his research continues with numerous external advice, publications and conferences as a speaker.

Visit www.pedettaortodonzia.it
Clinical and Experimental Rheumatology Online - The international journal of medicine
Clinical and Experimental Rheumatology is a magazine that caters to physicians and scientists who want to improve on the latest developments in the field of rheumatology.
Each issue contains original articles, fast papers, editorials, reviews, case reports and articles on pediatric rheumatology, with attention focused on the hottest fields of this complex field in strong development.
The editor of the magazine is the Prof. S. Bombardieri, head of the rheumatology clinic of Pisa.
Italian Society of Rheumatology
The Italian Society of Rheumatology based in Milan -Sir - is a non-profit organization with the aim of strengthening and developing projects that give a quality that meets the needs of the rheumatic patient.
The site was created to provide updated information on the activities of Rheumatology and SIR, to doctors in all those who are interested in Rheumatology.