Hotels and Bed and Breakfast, Residence and Villas reported ... tips for tourists!
Do you want to spend your vacation in Pisa, but do not know where to stay?
No problem: we have prepared for you a list of hotels, bed and breakfasts, guest houses, for all needs, tastes and prices.
Please note comfortable facilities, located in strategic positions in the city, from which you can easily reach all the most important monuments, the railway station or the airport Galileo Galilei.
We divided for you the different types of accommodation: hotels, bed and breakfasts, guest houses, apartments, or villas for ceremonies and conferences.
If you want to visit Tuscany you will find useful information on holidays in Tuscany .
Happy holidays!
Hotel Bristol three stars in Tirrenia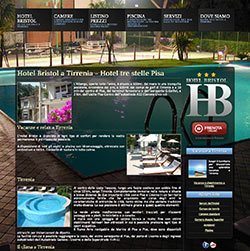 The Hotel Bristol, located 500 meters from the sea, is located in a quiet location, near the golf course and pine forest.
Recently renovated and expanded, the hotel has several rooms furnished with style and equipped with many amenities: air conditioning, satellite TV, telephone, fax available, Playstation 2, TV Sharp LCD flat screen TV, Jacuzzi tub and shower with massage jets. The hotel also has a good connection to the Internet via network Wireless.
Hotel Bristol
Via Felci, 38
56018 Tirrenia - Pisa - ITALY
Tel. 39 050 37161
Fax 39 050 37138
E-mail bristol@bristol.it
Villa Alta, Rigoli - Pisa, bed and breakfast, villa for ceremonies, conferences, fashion shows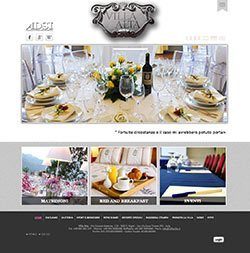 Villa Alta is a splendid villa completely surrounded by greenery of Rigoli, near San Giuliano Terme, in a wonderful position, which enhances the beauty, elegance and grandeur.
At the event you want to organize, the Staff of professionals can provide on-line advice on how to achieve a wonderful marriage, a beautiful fashion show, or a fabulous conference.
Villa Alta is also bed and breakfast
Villa Alta
Via Statale Abetone, 110 - Rigoli - Pisa
Tel: 39050562327
Fax: 39050551470
E-mail info@villaalta.it
Visit the site of the bed and breakfast
Last Minute Tuscany - The portal where to find hotels, bed and breakfasts, hotels and accommodation in special offer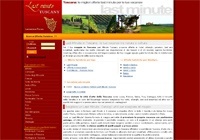 The portal Last Minute Tuscany offers numerous offers and last minute offers for hotels, bed and breakfasts, guest houses, tourist guides in Tuscany.
Within the portal, through a targeted search for time or for accommodation, you can find several proposals to choose from.