Hotel and Bed and Breakfast, Residences and Villas reported ... tips for tourists!
Want to spend a few days in Pisa, but do not know where to stay?
No problem: we have prepared for you a list of hotels, bed and breakfast, room rentals, for all needs, tastes and prices.
Suggested reading accoglienti facilities located in strategic positions in the city, from which you can easily reach all important monuments, the railway station or airport Galileo Galilei.
We have divided for you the different types of accommodations: hotels, bed and breakfast, inns, apartments or villas for ceremonies and conferences.
If you want to visit Tuscany you will find useful information on holidays in Tuscany .
Happy holidays!
Holiday Rentals La Sorgente - Capannoli (PI)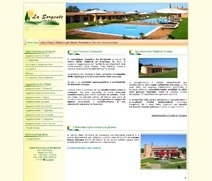 The tourist complex is located in Spring Park Valdera in Tuscany, where you can easily reach the most important Tuscan cities of art like Florence, Pisa, Volterra, Siena and Lucca, and the main seaside resorts and spas.
The structure for vacations was conducted in accordance with the types and traditions of Tuscan homes.
Arises in a context landscape and environment of great value.
The whole area is crowned by a distinctive path to cypress trees, a thicket by the typical Mediterranean scrub consists of mostly pine forest, ideal for relaxing in summer, within a range of modern sports facilities as swimming pools and tennis court complete the fulfillment of a wonderful holiday in Tuscany.

www.lasorgentesrl.it
Bed and Breakfast Il Cigoli, San Miniato - Pisa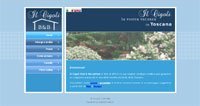 Cigoli The Bed & Breakfast, located at the foot of the castle of Cigoli in hilly and panoramic area, comprises a double bedroom, an attic and a bathroom located on the first floor of a nineteenth century villa. Outside, a large sun terrace offers an enchanting view of the valley below with the background of the Apuan Alps. The family will allow you to enjoy a pleasant and relaxing stay.
Cigoli The Bed and Breakfast
Piazzale L. Cardi, 8
San Miniato, Pisa (PI) 56028
Phone +39 347 8952698
Phone +39 348 8715569
Phone +39 0571 497039
For more information www.ilcigoli.it
Bristol Hotel, three star hotels in Tirrenia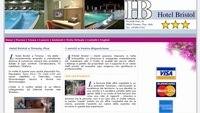 The Bristol Hotel, located 500 meters from the sea, is situated in a quiet location, close to golf courses and pinewoods.
Recently expanded and renovated, the hotel has several rooms furnished with style and equipped with many comforts: air conditioning, satellite TV, telephone, fax available, Playstation 2, TV Sharp LCD flat screen, Jacuzzi tub and shower with hydromassage. The hotel also has a good connection Wireless internet over a network.
Hotel Bristol
Via Ferns, 38
56018 Tirrenia - Pisa - ITALY
Tel +39 050 37161
Fax +39 050 37138
E-mail bristol@bristol.it
Villa Alta, Rigoli - Pisa, Villa for ceremonies, conferences, fashion shows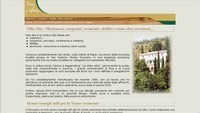 Villa Alta is a splendid villa immersed in green Rigoli, near San Giuliano Terme, in a wonderful position, which enhances the beauty, elegance and grandeur.
In the event you want to organize the team of professionals will be happy to provide on-line advice on how to achieve a wonderful marriage, a beautiful fashion show, or a fabulous conference.
Villa Alta
Tel: +39 050 562 327
Fax: +39 050 551 470
E-mail villaalta@seif.it
Last Minute Tuscany - The portal where you can find hotel, bed and Breakfast, Hotels and accommodation in special offer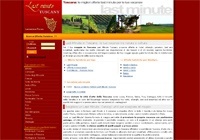 Portaal Last Minute Tuscany has several offers and last minute hotels, bed and breakfast, inns, tourist guide in Tuscany.
Within the portal, using a specific search term, or for accommodation, you can find several proposals to choose from.
Rate: 5.0 | Comments (0) | Write Comment